Graphic Design Services

"Think visually. A good graphic may say the equivalent of hundreds of words."
– Sam Ham, Environmental Interpretation.

Combining tested communication methods with artistic appeal helps people think outside the box. Whether you need to inform visitors to your site about wildlife or plants, ecological or historic facts, regulations, safety or school lessons, I can help. Shall we team up?

I work with the National Park Service's wayside exhibit standards, the Forest Service's Visitor Information Signing Guidelines and other agency specifications.

With my background in Wildlife Management and Interpretation, I help your visitors make connections with the resources at your site.

My Goals
• To present the information in readable and attactive design, illustrations and text.
• To get readers to look away from the sign to find their own meanings in your resouces and in themselves.

Services Available
• Site Visit
• Consultation
• Illustration for inpretative and scientific purposes
• Interpretive Text Writing
• Graphic Design
• Sign Fabrication Management

Download service details and suggested project scheduling, click here.

View Clients and Sign Samples
Click on the links below

• Wayside Panels-Color-2014-18
• Wayside Panels-Color-2000-14
• Wayside Panels -B&W

• Print Media - Color
• Print Media - B&W

• Wildlife & Botanical Illustrations -Color
• Wildlife & Botanical Illustrations - B&W

Available Upon Request
• Promotional Samples
• Client Reference Details
• Service Rates
• Quotes or Bids

Contact, Discuss, Quotes
Please feel free to contact me for a direst purchase RFQ for projects below your agency's bid minnimum. I'm also happy to provide an initial consult for free (1 hour) to suggest the services you may need, or just to discuss a new idea. Add me to your bidders list for competative quotes, too! – Zack Zdinak

Life Drawing & Education
PO Box 1314
Flagstaff, Arizona 86002-1314
USA
928-774-4229
wildlife@lifedraw.com

Retail Wildlife Images
Check out Life Drawing's Wildlife Clip Art - my retail B&W line art of 1200+ North American species - for use in your site's signage. Read the details in the License Agreement and view all available species at Wildlife Clip Art CDs.


My Clients

Here are clients I've worked for from 1998 to 2018. Select samples may be viewed via the "View Clients and Sign Samples" links above.

2018 Work in progress
Highlands Center for Natural History, Prescott, AZ
Northern Arizona University, Biology Dept., Flagstaff, AZ

Gila Cliff Dwellings National Monument, Mimbres, New Mexico
Parks & Recreation Dept., Buckeye, AZ
Arizona Game & Fish Department, Flagstaff, AZ
Willow Bend Environmental Education Center, Flagstaff, AZ
Kachina Village Improvement District, Flagstaff, AZ.

2018
Montezuma Castle National Monument, Camp Verde, AZ

2017
Salt River Pima-Maricopa Indian Community, Scottsdale, AZ
Cedar Mountain Nordic Ski Club, Cedar City, Utah
Arizona Game & Fish Department, Flagstaff, AZ
National Park Service - Flagstaff Area Monuments, Flagstaff, AZ

Four Corners School, Monticello, Utah
Sivilleta National Wildlife Refuge, Socorro, New Mexico
Lincoln National Forest, Ruidoso, New Mexico
City of Sedona, Sedona, Arizona
Kaibab National Forest, Williams, AZ

Kachina Village Improvement District, Flagstaff, AZ
Willow Bend Environmental Education Center, Flagstaff, AZ
City of Flagstaff, Flagstaff, AZ
Public Lands Interpretive Association, Albuquerque, New Mexico
Northern Arizona Audubon Society, Sedona, AZ

YMCA Camp St. Croix, Hudson, Wisconsin
US Geologic Survey, Flagstaff, AZ
SSLUG Garden, Northern Arizona University, Flagstaff, AZ
Coconino National Forest, Flagstaff, AZ
Friends of the Rio de Flag, Flagstaff, AZ

Snow Canyon State Park, Ivins, Utah
Arizona Game & Fish Department, Phoenix AZ
James Madison Academic Campus, Milwaukee, Wisconsin
Monarch Ski Resort, Monarch, Colorado
Museum of Northern Arizona, Flagstaff, AZ

Ancient Pathways, LLC, Flagstaff, AZ
Hudson Middle School, Hudson, Wisconsin
John Meyer Consulting, Armonk, New York
Kaibab National Forest, Williams Ranger District, Williams, AZ
Kaibab National Forest, North Kaibab District, Fredonia, AZ

Coconino County Parks and Recreation Department, Flagstaff, AZ
Santa Fe Ranch Foundation, Nogales, AZ
Yellowstone Wilderness Outfitters, Yellowstone National Park, Wyoming
Friends of Great Swamp National Wildlife Refuge, Basking Ridge, New Jersey
Arizona Native Plant Society, Flagstaff, AZ

Chimineas Ranch Foundation, Winnetka, California
Land Between the Lakes, National Forest Service, Golden Pond, Kentucky
Laguna Mountain Volunteer Association, Alpine, California
Walnut Canyon National Monument, Flagstaff, AZ
Rocky Mountain Research Station, Flagstaff, AZ

The Arboretum At Flagstaff, Flagstaff, AZ
Habitat Harmony, Inc., Flagstaff, AZ
Tres Rios Nature and Earth Festival, "Wildlife For Tomorrow", Goodyear, AZ
Huntsville Interpretive Center, Maquoketa, Iowa
Friends of Five Creeks, Berkeley, California

San Isabel National Forest, Leadville, Colorado
NAU Chapter of The Wildlife Society, Flagstaff, AZ
Bitterlake National Wildlife Refuge, Roswell, New Mexico
Caribou Historical Society, Soda Springs, Idaho
National Park Service's National Trails System Office, Salt Lake City, Utah

Elephant Butte Lake State Park, New Mexico
Bureau of Land Management, Safford, AZ
Southern California Chaparral Field Institute, Escondido, California
Bureau of Land Management, Canyon City, Colorado
Grand Canyon National Park, Grand Canyon, AZ

Interpretive Management Associates, Inc., Ft. Collins, Colorado
Lone Pine State Park, Kalispell, Montana
City of Flagstaff, Utilities Department, Flagstaff, AZ
Hart Prairie Preserve, The Nature Conservancy, Flagstaff, AZ
Tuzigoot National Monument, Clarkdale, AZ
and others.

Please contact Zack for a complete list of satisfied clients and their interpretive media or illustration project details.




Design NEWZ

• Wildlife signs for Ski Areas
See my rates for signs in stock, how to customize them and request wildlife specific to your area. Click here.

• Signage for Schoolyard Gardens and Wildlife Habitats
Teachers, Do you need signs to compliment your curriculum or standards for science and cultural curriculum? Here's how I can help, Click here.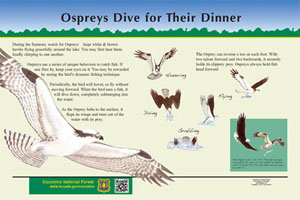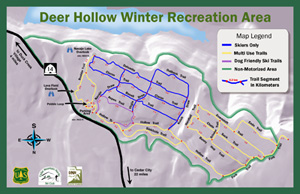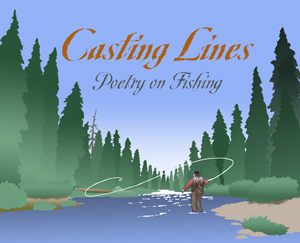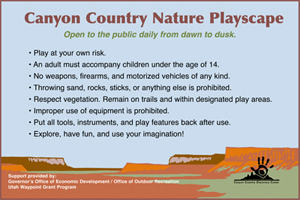 OO